Cornell University - Belkin Squash Courts
The Belkin Squash Courts are used by the Cornell Squash Teams and are also available for use by the Cornell community for a fee.
Belkin has 6 wide courts, all with glass back walls. Two of the courts are exhibition courts, which have a glass side wall in addition to a glass back wall. Bleacher seating is available for both exhibition courts.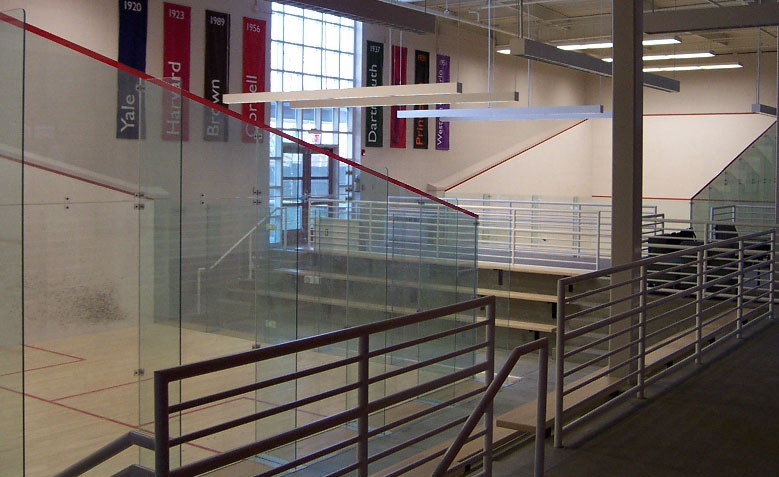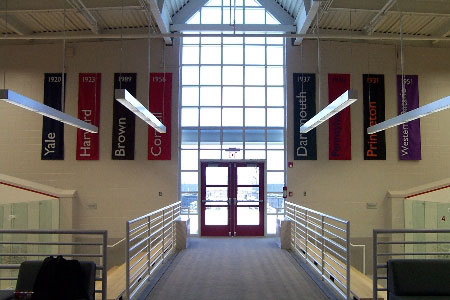 The Belkin Squash Courts are located at the rear of the Reis Tennis Center on Pine Tree Road (near East Hill Plaza).

To see Cornell's web page on the Belkin courts, click here.